Four things about transportation in stories
How do you make use of transportation in your writing?
One of the wonderful things about writing obsessive level of control authors can exert over their story. Everything we write about can and should achieve something in the story. I've been thinking recently about how this might be done in relation to movement and transport in stories. Every mode of transport, every detail reflects a choice by the author and communicates something to the reader. Here are four of my idle thoughts on this topic.
1. Heroes ride solo – sometimes.
Brave. Worldly. Self-sufficient. Accountable to nobody except themselves. Who am I talking about? All those characters to travel around solo. Just themselves and their single-seater mode of transport.
I'm talking about Gandalf and Shadowfax. I'm talking Luke and his X-Wing (Shush R2D2 – you're basically a satnav). I'm talking Sir Gawain travelling south to find the Green Knight. The one person mode of transport is an excellent shorthand for showing a character as an intrepid adventurer, unfazed by the big bad world around them. Who's the one member of the X-Men who could quite happily get by on their own? And what does he ride? Exactly.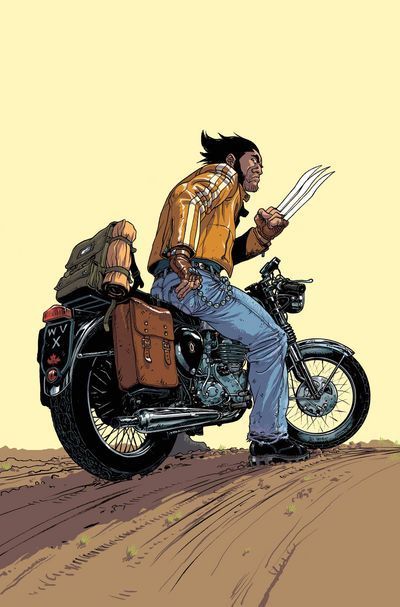 2. Movement shows mastery
As humans we exist in a dangerous, chaotic, confusing world. Those who can exert control over that world are to be admired. How do we show control over our environment? Physical strength is one way. Wealth is another. Influence? Certainly. However, transport is a viable literary shorthand for a kind of environmental mastery.
In Dune, Paul Atreides is left alone and helpless in the desert, surrounded by giant monsters capable of killing and destroying anything they meet. He is cut off from his technology and wealth. However, he later transforms, showing his mastery of Fremen culture by riding the giant sandworms, the 'Makers', by himself. It represents his mastery of the planet itself, his environment.
Similarly in 20,000 Leagues Under the Sea Captain Nemo is shown to be a master of his environment, elevated above other people by his scientific understanding. How is this done? Through his submarine, the Nautilus.
Whilst I have focused on science fiction above, the same point could equally be made elsewhere, Gatsby drives his Rolls-Royce Tourer after all.
3. Transportation be used to connect with the reader – or disconnect with them
Consider Katniss Everdeen as she travels across Panem to the Capitol. How does she travel? By train of course. She could have been driven. Or flown. Instead she travels by train. Why? A clue may be found in considering who the books are aimed towards – teen readers. We are supposed to connect with Katniss and Peeta and here transportation allows a point of familiarity. Most teens haven't travelled in luxury cars. Many teen haven't flown. However, by age 14 I suspect most teens have had a long train journey or two. By moving Katniss and Peeta by train it gives the reader an accessible point of connection.
By contrast it is also possible to do the opposite. To make a character seem stranger or more otherworldly. Consider Willy Wonka and the two forms of transport described in the book. The boat ride in the tunnel and the glass elevator. Two familiar forms of transportation given a surreal spin that bewilders the reader whilst emphasising the 'otherness' of Willy Wonka and his factory.
4. Transportation reflects characters.
This isn't a ground-breaking point, but moving around can tell us something about a character.
Example 1 – Harry Potter & his broom.
Harry is skilled on the broomstick. So much so he becomes the Gryffindor Seeker. There are many forms of transport in Rowling's magical world, but there is no closer association than Harry and the Nimbus 2000. Why make this choice? It could be argued that Harry's association with the broomstick and his role as a seeker foreshadows his narrative arc as a whole. The broomstick is a vehicle for one. It requires independence, skill and self-reliance (see point 1). It also acts to cut Harry off from others. He is around others but ultimately he is alone, high up, riding a stick. Similarly, as the Seeker Harry is further cut off from the others. Whilst the rest of team compete as a unit, Harry must act alone. He has a private game to focus on where the stakes are higher, where he must face off against an opposing number in a winner-takes-all contest.
Example 2 – Crowley and Newton Pulsifer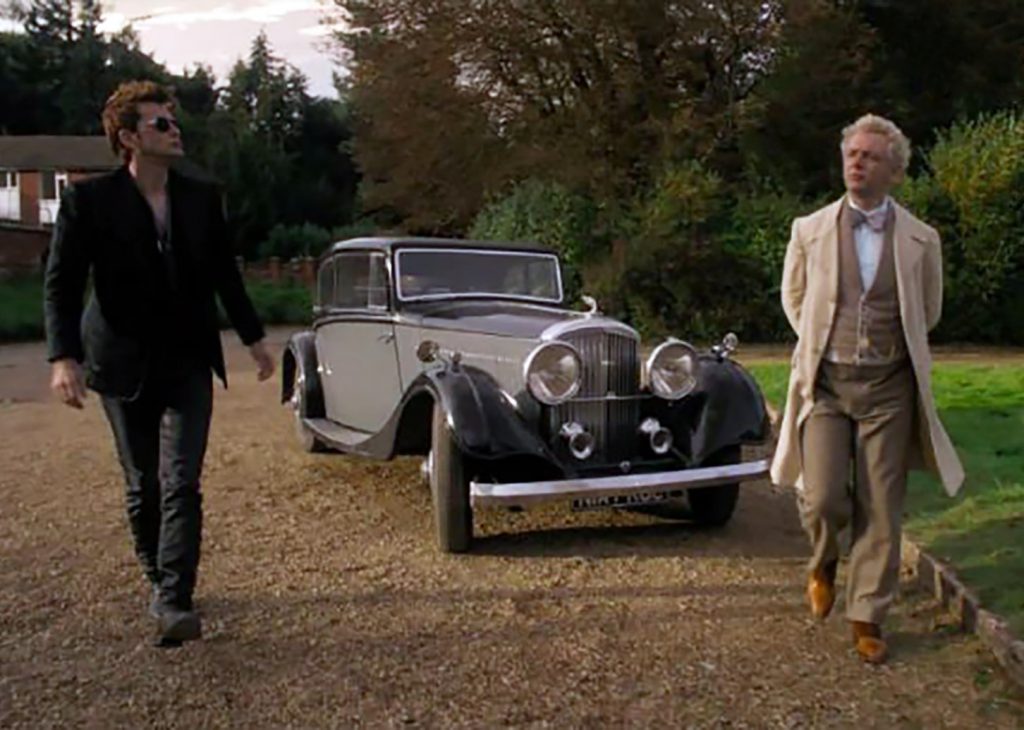 Crowley, drives an original, black, 1926 Bentley. Immaculate body work. It can travel at 90mph down Oxford Road. Through fire. Occasionally it flies.
On the other hand Newton Pulsifer drives a Japanese
Wasabi
named 'Dick Turpin' (it holds up traffic…) It has a three speed gearbox and an 800cc engine. The radio only picks up Radio Pyogyang. External damage is difficult to spot because the bodywork looks so wretched anyway.
I ask you, what can we infer about Crowley and Pulsifer from their vehicles? Everything we need to. They act as literary shorthand devices.
***
I could go on, examining how transportation can be used to delineate one world from another, how it can be a character in and of itself or how it can be a framing device for an entire story. However, I worry that I'll be writing forever in that case. Don't even get me started on the TARDIS.
Feel free to drop a comment below or find me on Twitter @gemjacksonauthor.
GJ